Vintage Club Round Perforated Steel Desk Lamp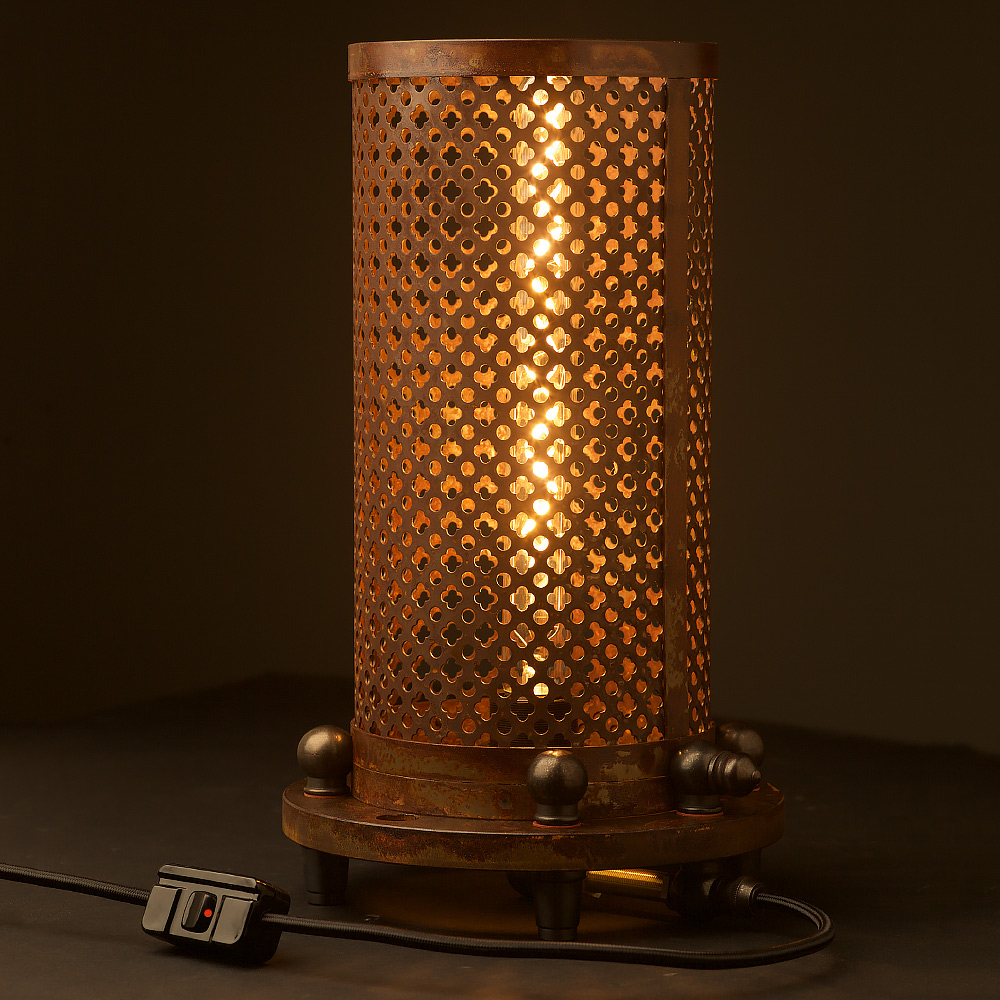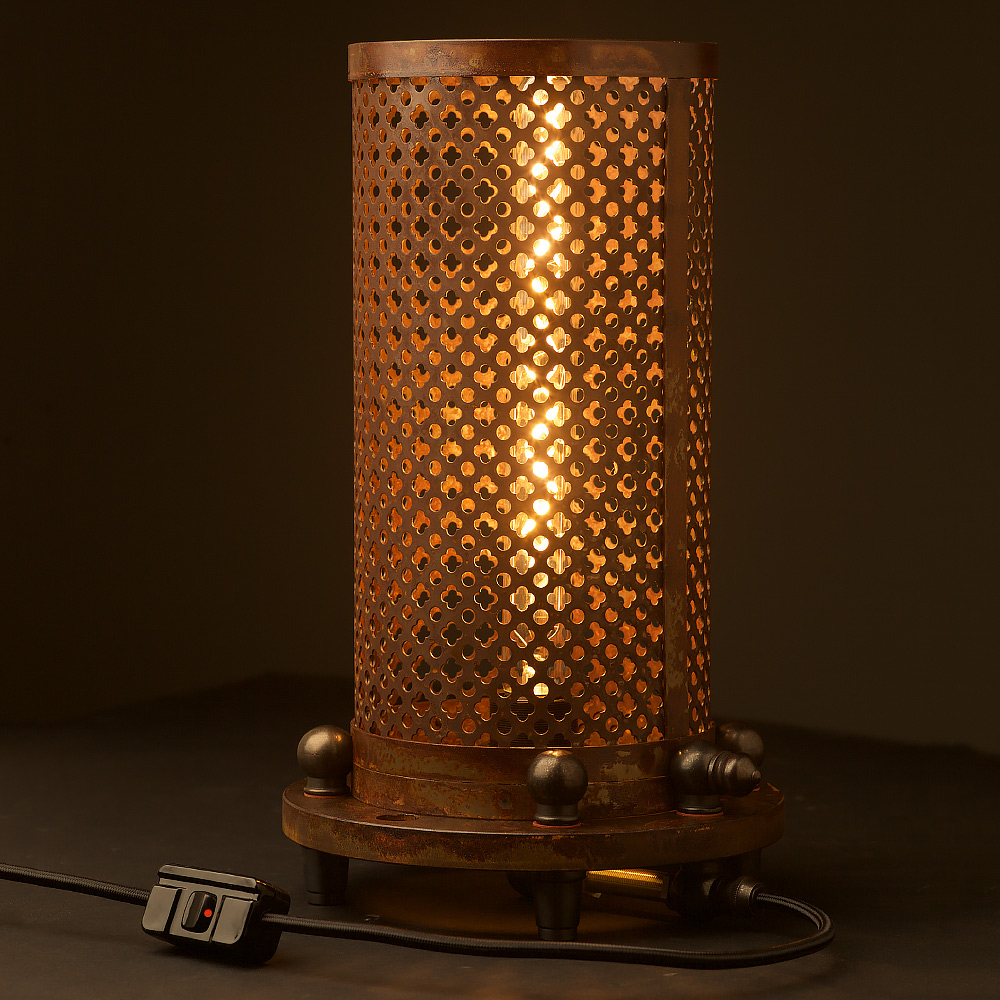 sold out
Vintage Club Round Perforated Steel Desk Lamp
Product Description
Our Vintage Club Round Desk Perforated Steel Desk Lamp is made from custom fabricated antiqued club and round sheet steel on top of a custom machined hot-rolled mild steel base with bronze hardware and detailing. The iconic design is a throwback to the traditional ornamental patterns from the late 1800's – early 1900's which can be found on various items of furniture, in classic architecture and throughout religious iconography.
It would be suited for use as decorative side table lighting, bedside lighting, in a hotel lobby, concierge, bar or any vintage themed environment. The light is pictured with an LED Zig Zag 290mm tube globe. We can provide a theft proof kit if required for use in public places.
We use either Australian approved (RCM) or UL listed electrical cable, lamp holders and hardware in the construction of our desk lamps, depending on the country of purchase.

Please note this product is usually made to order. We endeavour to ship within 1 week after purchase but it may take longer during busy periods. If delivery time is crucial to your project please contact us prior to ordering and we will do our best meet your needs.
Features:
One-off design.
Custom fabricated / antiqued club & round sheet steel.
Custom machined hot-rolled mild steel base.
Solid brass lampholder.
Custom Edison Light Globes brass hardware.
In-line switch.
2m black pulley cable.
Indoor use only.
E27 240VAC (eg. AUS, UK, NZ) or E26 120VAC (eg. US, CA).
Integral earth wire.
Globes 60W Max.
Globe not included.
Dimensions:
Height: 375mm
Width: 215mm
Weight: 4.8kg
If our shipping quote seems incorrect, please contact us so we can try to accurately give you a figure based on your order quantity and location. Shipping within Australia varies greatly so the quote on our products is an average and may differ (higher or lower) based on your state. If you are an international purchaser and your country is not specified, please contact us and we will do our best to get you a price asap. International buyers: please be aware that you may be subject to import duties/taxes in your country.