Industrial Steel Shelf Bracket No.7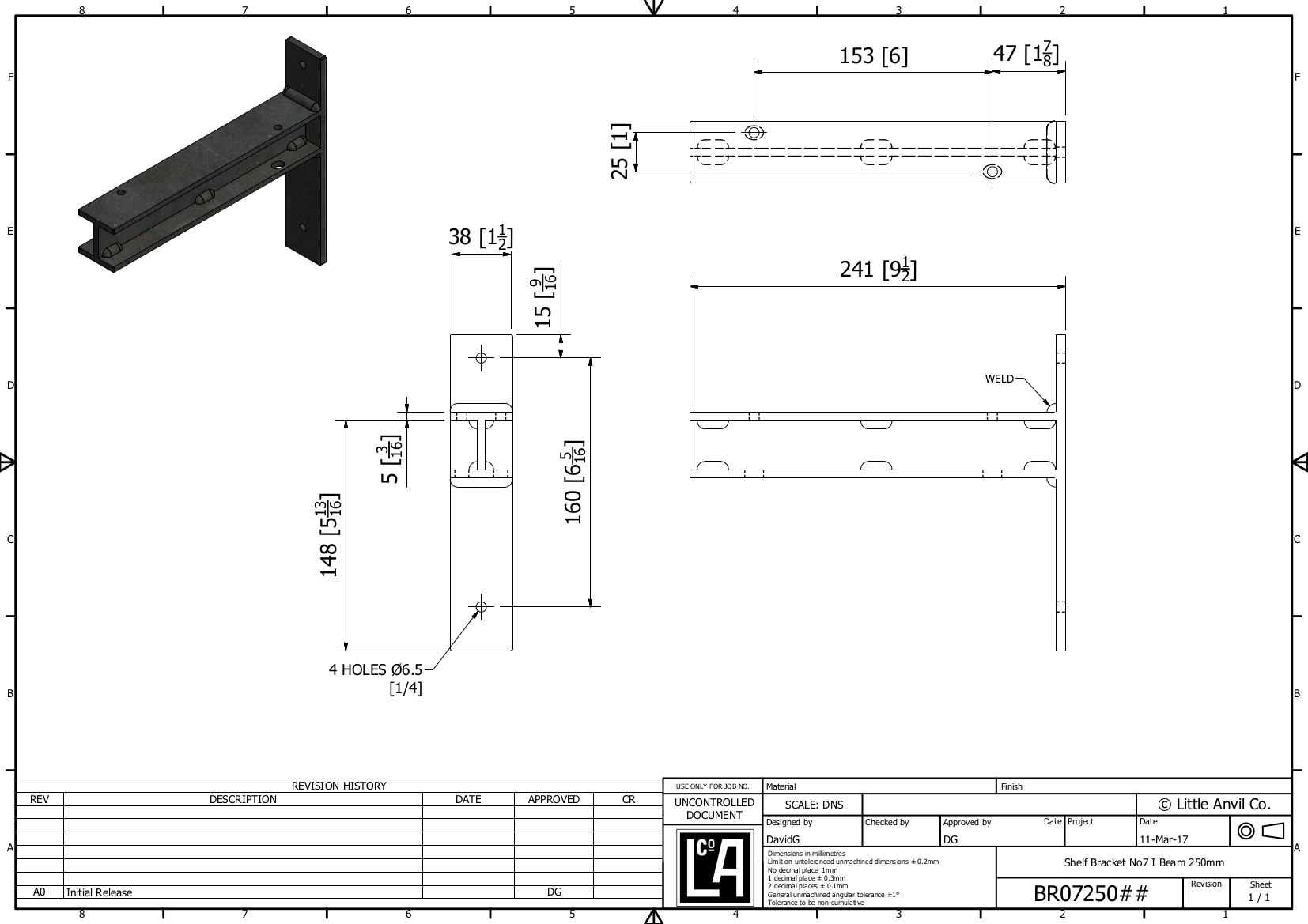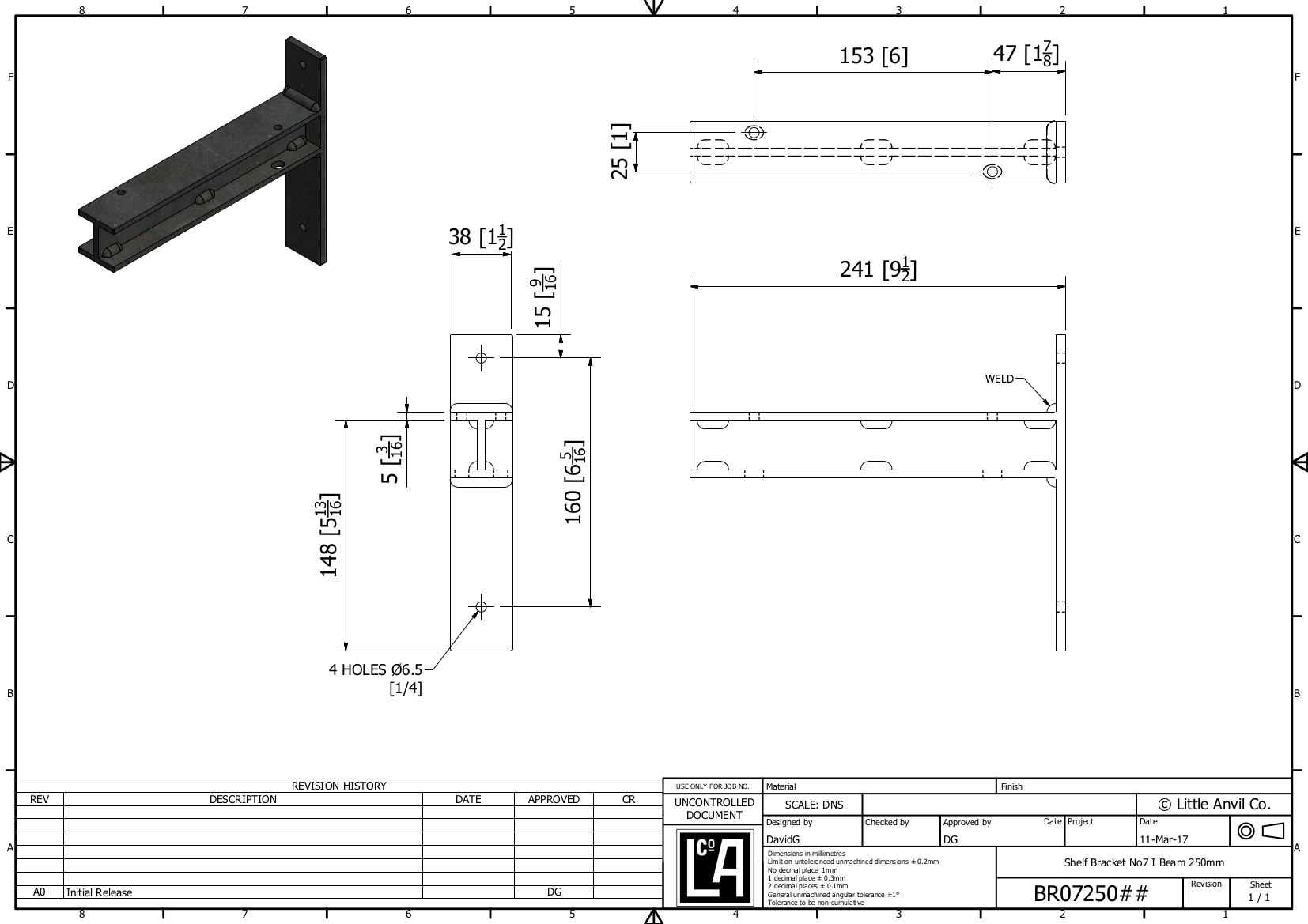 sold out
Industrial Steel Shelf Bracket No.7
Product Description
Our No.7 Industrial I-beam Shelf brackets are a throwback to the industrial era when products were over-engineered and built to last.

This product has been designed to mimic sections of structural I-Beam steel commonly used in the construction and civil engineering industry. This component was originally designed to be used on American bridge and skyscraper work in the mid-twentieth century.

Rather than extruding from a single piece of steel, we have used a welded construction method which helps to provide a raw industrial aesthetic.

This product can be be customised to any depth of your choice. The standard size we offer is designed to suit a minimum shelf depth of 250mm Depending on the overhang you are happy with, the shelf depth could easily increase. If you require a custom build, please contact us.

This structural aesthetic would be ideally suited to a warehouse or any themed room with an industrial chic look.
Please note this product is usually made to order. We endeavour to ship within 2 weeks after purchase but it may take up to 4 during busy periods. If delivery time is crucial to your project please contact us prior to ordering and we will do our best meet your needs.
 
Specifications:
Material: 6mm hot rolled mild steel.
Static Weight: 40kg+ each.
Recommended shelf depth: 250mm & 300mm.
Fixing hardware not supplied.
Handmade in Australia.
Finish Specifications:
Antiqued & Sealed - Penetrol.
Matte Black.
Screw Options:
We supply a range of decorative traditional style black oxide screws and bolts to complement our industrial steel shelf brackets. Traditional bolts had square heads instead of hexagonal heads, whilst the screws had slotted heads instead of the modern Phillips' head.

If you are mounting this I Beam bracket into a stud or using a suitable wall plug, we suggest the round head or countersunk screw options:

https://littleanvil.com/nuts-bolts-screws/screw-wood-round-slotted-steel-black-oxide
https://littleanvil.com/nuts-bolts-screws/screw-wood-oval-countersunk-slotted-steel-black-oxide

Little Anvil industrial steel bracket mounting holes suit our #12 screws.

For the wall fixture, we'd suggest at least a 2" screw. For locating your shelving, the screw length will be dependant on your shelf thickness. If you are mounting the brackets onto masonry such as brick, concrete or block - we supply blackened head Dynabolts for both countersunk and non-countersunk holes that can be found here:

https://littleanvil.com/nuts-bolts-screws/dynabolt-blackened-head
Make installation of your lag bolts, pyramid head door screws and square head machine bolts easier and safer with our 8-point sockets.
https://littleanvil.com/nuts-bolts-screws/8-point-socket
If our shipping quote seems incorrect, please contact us so we can try to accurately give you a figure based on your order quantity and location. Shipping within Australia varies greatly so the quote on our products is an average and may differ (higher or lower) based on your state. If you are an international purchaser and your country is not specified, please contact us and we will do our best to get you a price asap. International buyers: please be aware that you may be subject to import duties/taxes in your country.