Industrial Steel Square Chain Hook Grommet Ceiling Rose | Canopy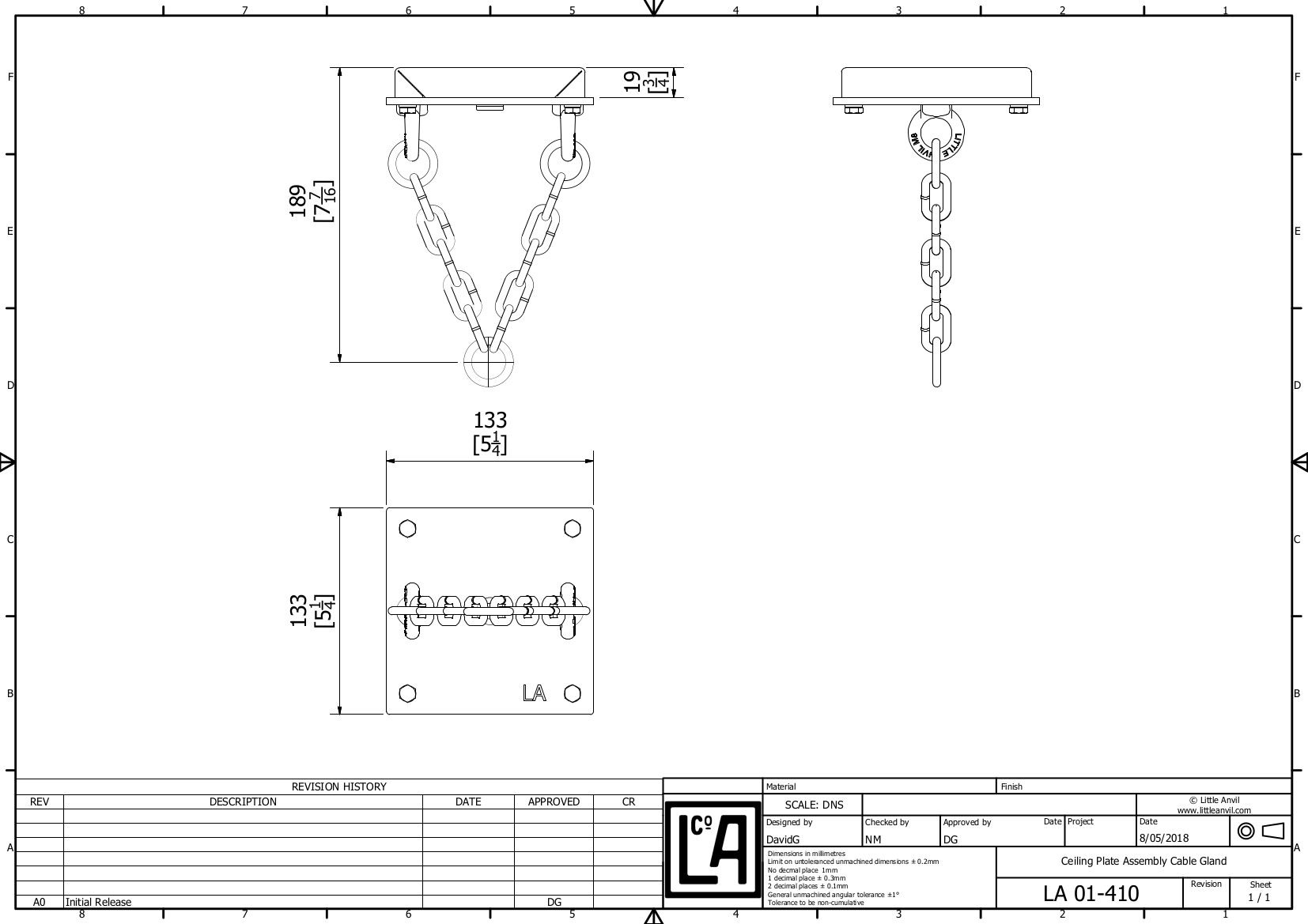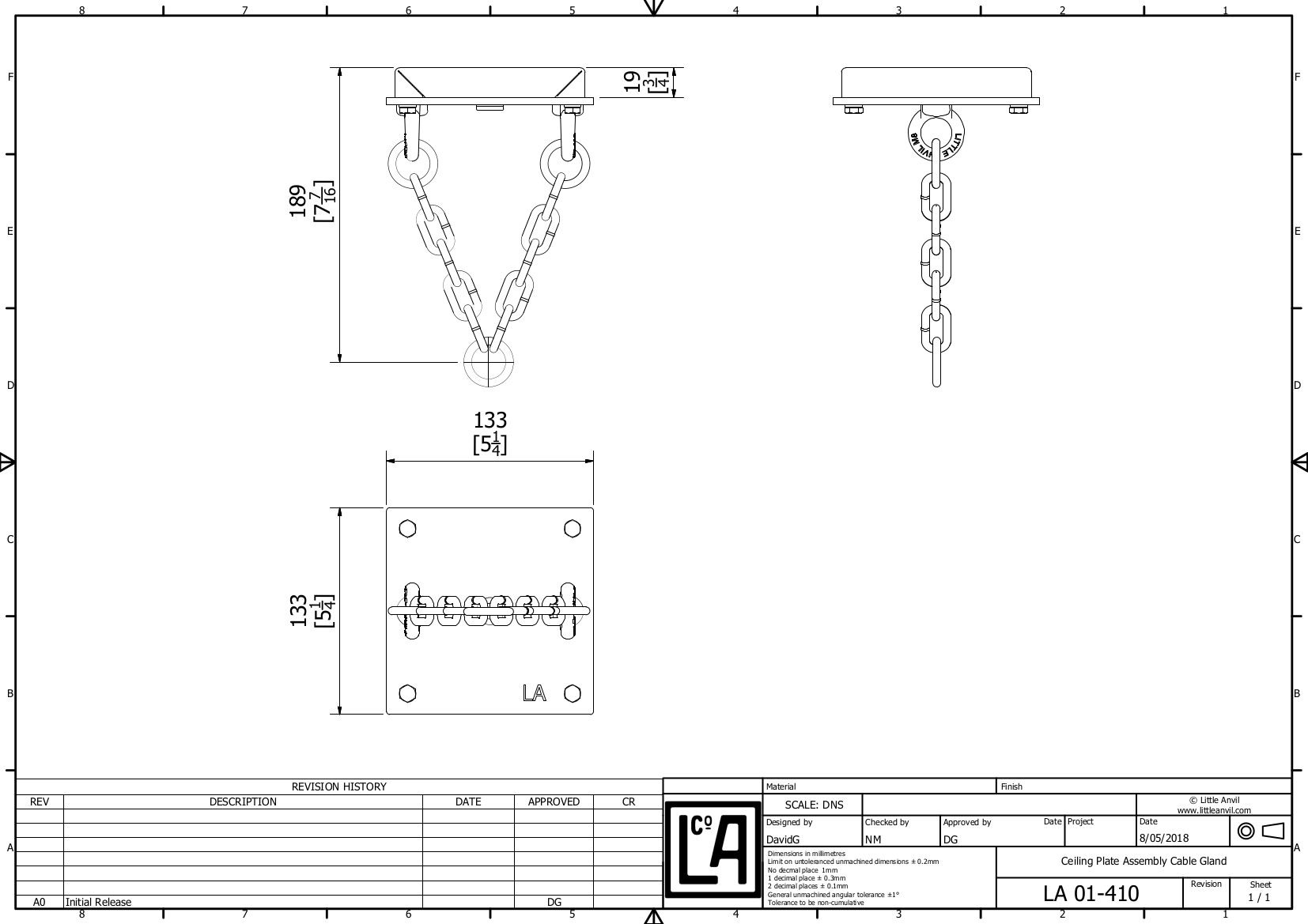 sold out
Industrial Steel Square Chain Hook Grommet Ceiling Rose | Canopy
Product Description
Our industrial chain hook ceiling rose/canopy was originally designed for our Timber Beam LED Pendant Light but can be used in any situation where a heavy duty ceiling mount or industrial aesthetic is desired. It is an ideal alternative to standard plastic or brass lighting ceiling roses.

The ceiling canopy is constructed from hot-rolled mild steel plate, 8mm eyebolts, and welded link chain. It attaches to a steel back plate via four high tensile bolts. The back-plate provides multiple anchoring points to allow installation onto timber, masonry, concrete etc. It is also compatible with 3 1/2" & 4 1/2" US-style ceiling boxes. This makes it suitable for use in both 120V & 240V countries. A rubber grommet and plastic strain relief are provided for the power cord connection.

The ceiling canopy and hardware is finished in a black oxide patina and sealed providing an industrial look and feel. The back-plate is powder-coated in black.

You may also want to add some of our other industrial style suspension components:
Caveats:
Weight support limits are dependent on your ceiling construction and or electrical box if fitted.
We recommend a maximum of 22kgs (50lbs). Please check with a licensed electrician to determine the weight support limits of your situation.
Not suitable for heavy lifting such as block and tackle applications.
This product does not have UL listing but is compatible with US style J boxes.

Please note this product is usually made to order. We endeavor to ship within 2 weeks after purchase but it may take up to 3 weeks during busy periods. If delivery time is crucial to your project please contact us prior to ordering and we will do our best meet your needs.
Specifications:
Static Carry Weight:22kgs (50lbs)

Dimensions:
133mm x 133mm x 25mm (5 1/4" x 5 1/4" x 1")
If our shipping quote seems incorrect, please contact us so we can try to accurately give you a figure based on your order quantity and location. Shipping within Australia varies greatly so the quote on our products is an average and may differ (higher or lower) based on your state. If you are an international purchaser and your country is not specified, please contact us and we will do our best to get you a price asap. International buyers: please be aware that you may be subject to import duties / taxes in your country.