LED Driver Tridonic EXCITE Indoor 35w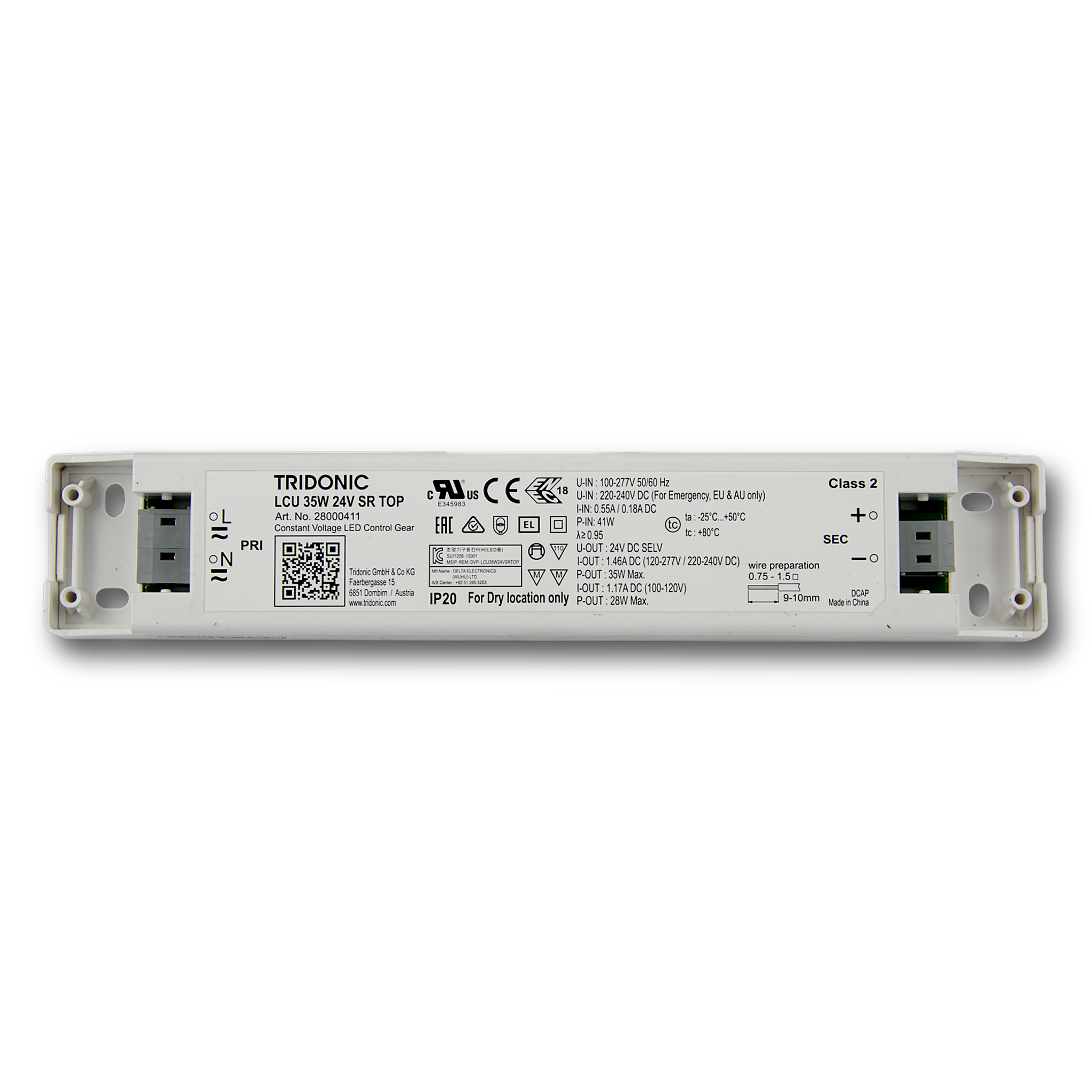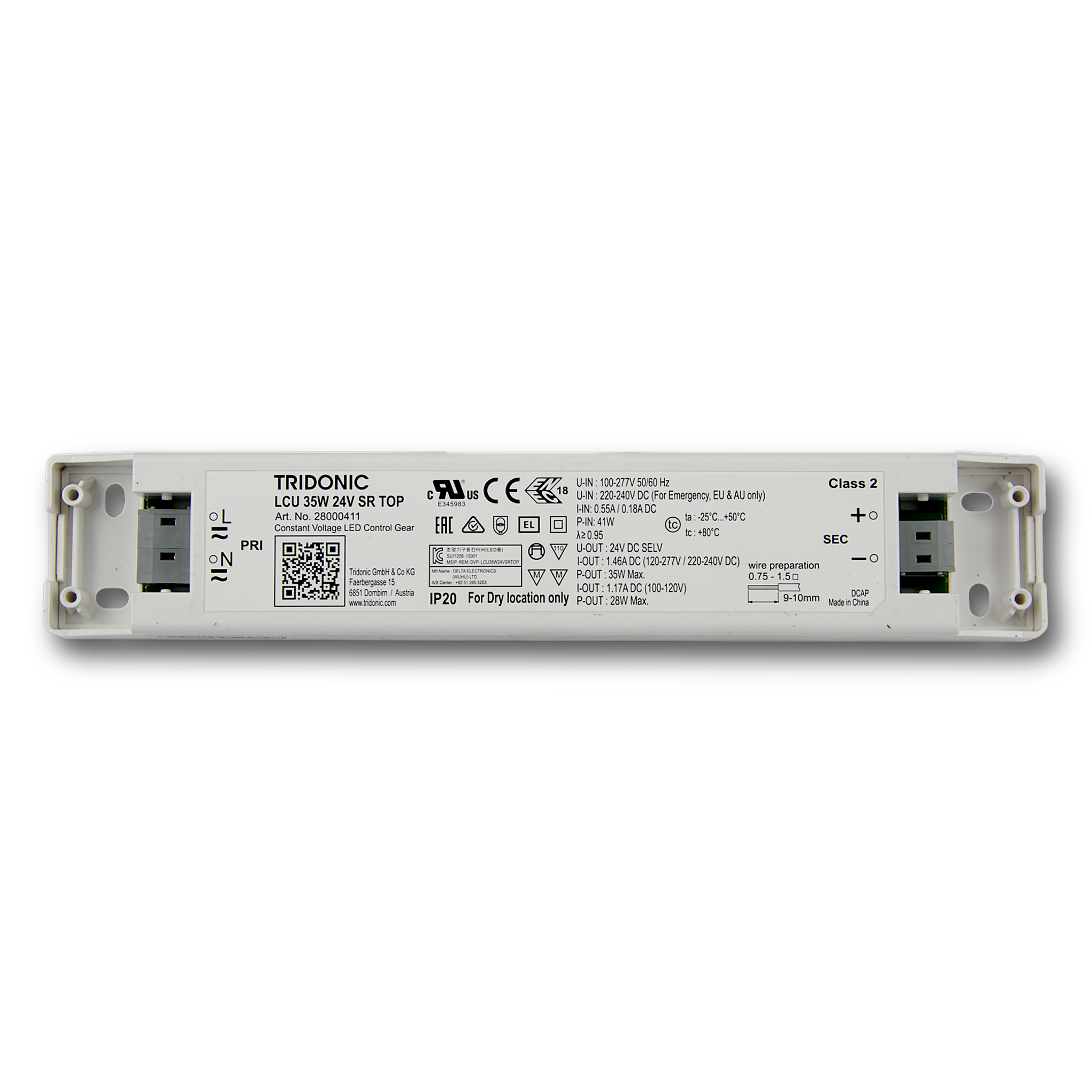 sold out
LED Driver Tridonic EXCITE Indoor 35w
Product Description
The Tridonic EXCITE indoor series is a high-quality LED driver with wide input voltage and a constant voltage output suitable for LED strip. Its features include a compact design, high efficiency, with overtemperature, overload and short circuit protection.
Push terminals allow for easy connection to wiring. Several power ranges and output voltages are available and all Tridonic LED drivers are Australian compliant.
Dimming:
The Tridonic EXCITE indoor series driver is not dimmable on its own but is fully compatible with the LA-LED wireless control system. This provides wireless dimming and switching control functions.
Features:
Constant voltage LED Driver.
Universal input voltage range.
Constant output voltage.
Push terminals for simple wiring.
Suitable for emergency escape lighting systems acc. to EN 50172.
Complies with CLASS C from minimum to maximum load range according to EN 61000-3-2.
Over Temperature and overload protection.
Short-circuit shutdown feature with automatic restart.
Protection class II, SELV.
Plastic case in white.
Specifications:
Indoor use only.
Rated Input: 90~305VAC.
Rated Output: 12 or 24VDC.
Rated Power: 35 watts.
Class 2 power unit.
No load power consumption <0.5W.
Nominal life-time up to 50,000 h (at ta 45 °C with a failure rate ≤ 0.2 % per 1,000 h).
Dimensions: 220L x 40W x 21H.
3 years warranty.
CE RoHS RCM.
Data Sheets: